About Morris Chiropractic Clinic
Our Mission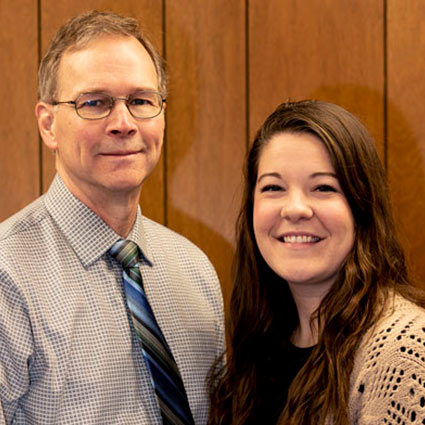 Our mission at Morris Chiropractic Clinic is to help each of our patients expand their life expression. We continue to make our clinic a center for service, healing, hope and learning to help restore our patients' neurological function.
By reducing spinal stress, we improve brain-body communication and revitalize neural integrity, allowing your body to heal itself as it was designed to.
Dr. Tom Morris has continued in his family's tradition of providing outstanding chiropractic care to our families of patients, and he counts his father, Dr. Burl Morris, as a guiding influence in his approach to patient care.
Our History
Dr. Tom's father started the practice in 1952, and his uncle Earl joined a few years later. In 1976, Dr. Tom's brother Roger joined, and finally, in 1982, after graduating from the National College of Chiropractic, Dr. Tom joined.
Recently, Dr. Danielle joined our team after receiving her Doctor of Chiropractic from Life University. For nearly seventy years, Morris Chiropractic Clinic has cared for generations of
families in Delphos and Lima.
Our Approach to Care
We believe our bodies are self-healing and self-regulating, and that the nervous system is the master control of everything in the body. Living our everyday lives subjects our bodies to physical, chemical and emotional stresses that can build up in the body, resulting in subluxations dysfunctions. When subluxations cause interference in the nervous system, the brain is not able to communicate properly with the rest of the body, and this results in dysfunction, pain and illness.
Dr. Tom and Dr. Danielle use various adjusting techniques to correct subluxations, improve brain-body communication, and help your body heal itself. Most people come in for relief from pain, so we start there. We then explain the benefits of a fully functioning nervous system for optimum overall health. This is a choice for everyone.
Start Today
We look forward to welcoming you into our practice. Contact us today to book your first appointment.
---
About Morris Chiropractic Clinic | (419) 692-9050